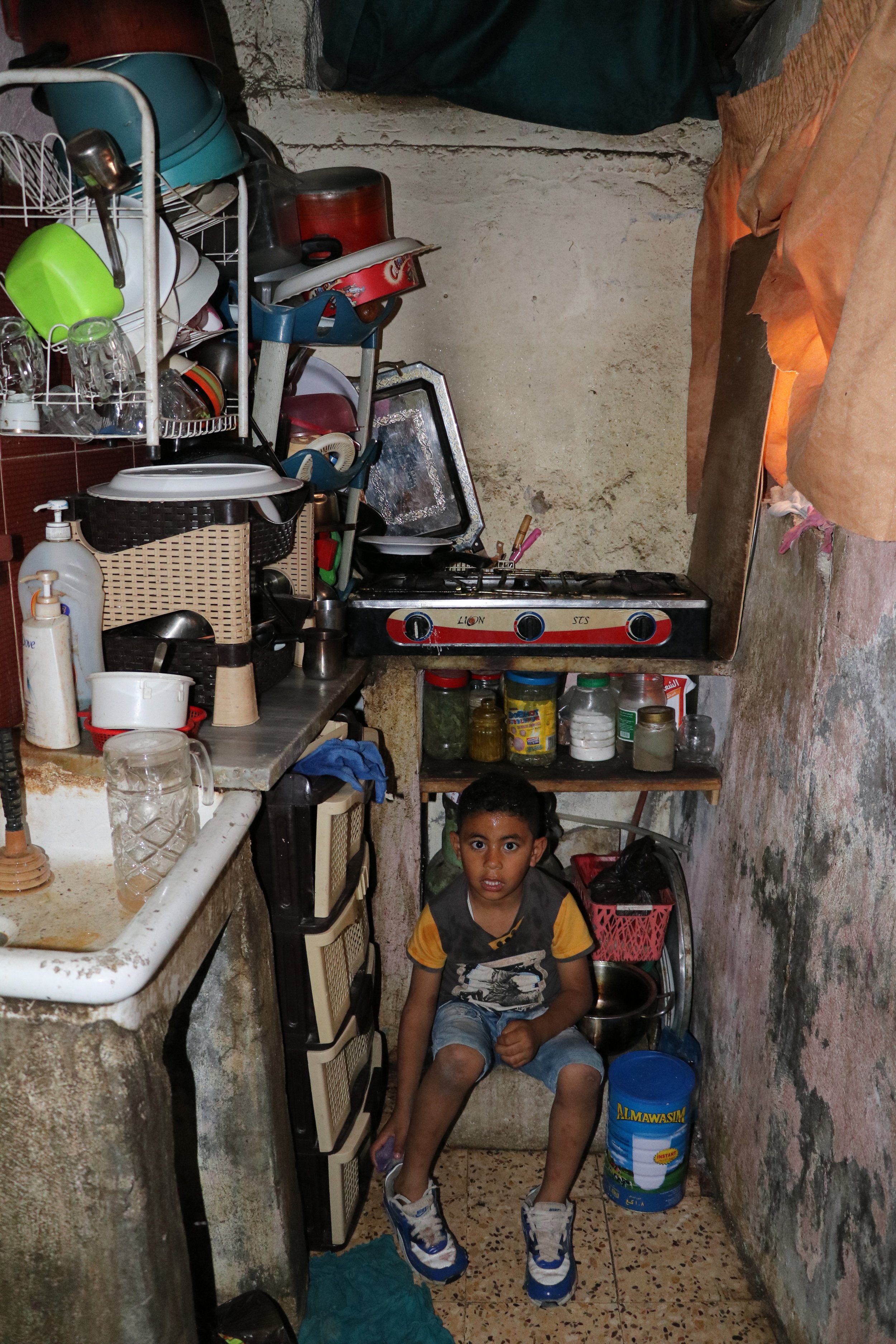 "He was my whole life, I lost my life."
An excerpt from an interview with a Palestine refugee in Zarqa:
"He would have turned 14 in thirteen days. We would always go and come together… But he's in a better place now, next to God… A car hit him. We would always go out together. Me and him. That day, he wanted to go out and help his dad but he wouldn't let him come. So he turned to me, and I told him go, I gave him a banana and an apple to eat on the way. Whenever one of my children is leaving the house I always remind them: be careful of strangers, don't let them talk to you… But what can I do. It was destiny, grace to God.
The insurance company gave us 20,000 JD but for what? What is it gonna get me? All these tiring and exhausting nights, all these sleepless night, all these comings and goings… Let them take anything. Everything. But please please bring back my son… If only he could be brought back. They took my son. 14 years old… I mean, I mean… Only God knows how much I struggled to raise him during all these years. I think about it and get sad and helpless all over again. I'd die a thousand deaths just for him.
Since he died, his father hasn't been the same. He's not normal anymore. He has been going crazy since his son died. He was the best of his children. He used to do everything. He was so helpful. He used to accompany me to the market. He'd say « Come on Mom! Let's go together… I won't let you go there on your own, it's full of men ». It's as if I lost a piece of myself – personally I lost my heart. I can't feel my heart anymore… You know, he was only in Grade 10.
You know what he used to say? During Ramadan, he would serve at the mosque. He'd tell me « Mom, I'm going to stay at the mosque for three days, I don't want to go to school ». He wanted to help clean the mosque, the make it ready for the festivities of the month. He was truly exceptional. He would help and take care of the mosque, of the hospital, of the ladies. He was loved by everyone. He would help everyone. He used to tell me « Mom, someday I'll take you to do the holy Hajj and pilgrimage». I'd tell him to shut up, how would he be able to take us to Hajj and pilgrimage? But he would insist he was going to take us… And now he's gone… May he rest in peace.
Since he died, I haven't left the house and I don't have he courage to do so… I'm done… I can't leave the house anymore… Sometimes I go sit right outside the house, but I'm unable to go further than that… and then right away I go back inside… because of my young daughter, Ibtissam, I can't…
He was my whole life, I lost my life.
In the morning, before sending the kids to school, I always started by remembering him. I always start by shouting out his name, calling him to help me with the younger ones… It's only afterwards that I remember that he isn't here anymore."